Harmonic Light Healing Arts Store
Most items are from Mexico, Guatemala, India and Hawaii.
Most items are handmade, one of a kind or a very limited variety.
***Shipping charges will be added as posted at the bottom of this page. ***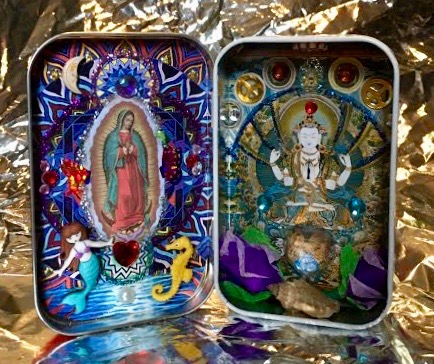 Magic Spirit Boxes
This is one example of the Magic Spirit Boxes I make and are based on the nichos and retablos of Mexico, Central and South America. They are decorative shadow boxes which can act as a household altar, shrine, protection, or devotional objects, and may be part of religious practice. I custom make them according to your favorite colors, objects, themes, and Spiritual beliefs to the best of my ability. I make them out of tins, match boxes, soda cans or other types of boxes I have access to. I recycle as much as I am able. Some of these boxes are meant to hang on the wall and some to stand on their own. Prices vary according to size and amount of materials used.
Incense
Copal Incense Sticks - $3 for a pack of 20 sticks
Palo Santo Incense Sticks - $2 to $2.50 for one long lasting stick (depending on the size)
Sage Smudge Sticks - $4 each
Use any or all of these to cleanse, clear and purify people, objects, places and atmosphere, to create sacred space, and for energetic protection, healing, grounding, meditation, and relaxation.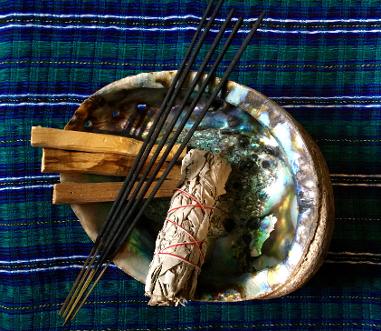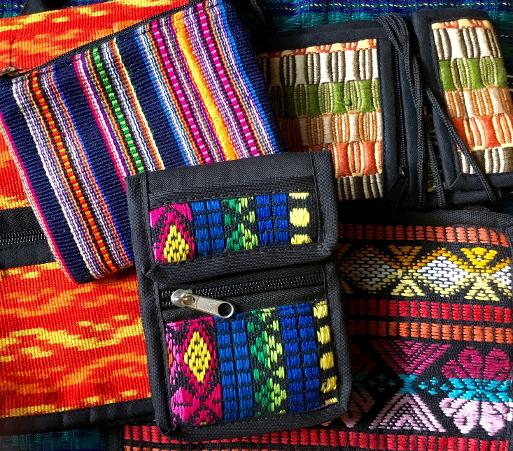 Woven Bags & Purses
Prices vary - detailed pics and prices coming soon!
Skull Earrings & Skull Chakra Beads
Skulls - $3 each or 2 for $5, Skull Chakra Beads - $4 each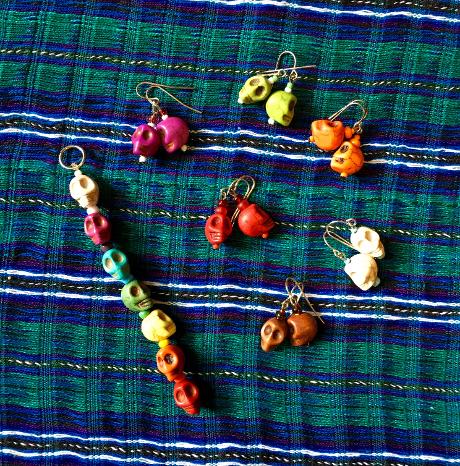 Virgen de Guadalupe Jewelry
Earrings - $5 - $9 each, Necklace - $9, Bracelet - $13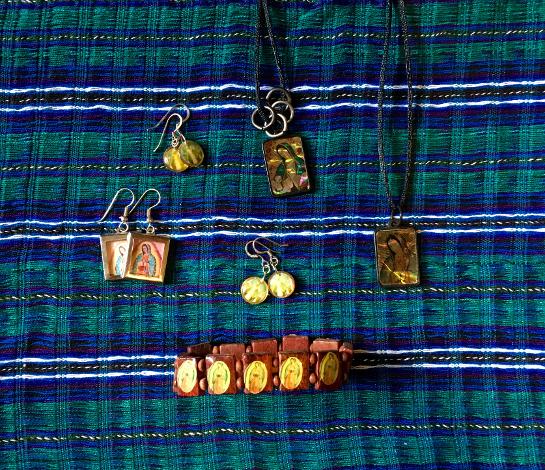 The Medal-Cross of St. Benedict
Necklace - $7, Bracelet with hematite* beads - $10, Earrings - $8
*Hematite is an extremely grounding, balancing, and healing stone and is one of the strongest stones for energetic protection.

This medal is one of the oldest and most honored medals used due to the belief in its power against evil, it is also known as the "medal of exorcism, " and the "devil-chasing medal." It may be worn on a necklace, bracelet, attached to a rosary, kept in the pocket or purse, hung on a wall, or in the car, home, or a place of business. The purpose of using the medal is to call down blessings and protection upon us through the intercession of St. Benedict (480-547 AD). He was from a wealthy, noble family but chose to live as a hermit in a cave until a nearby group of monks persuaded him to serve as their abbot. He fed and healed the poor, and performed many miracles and exorcisms. His medal is a prayer of exorcism against Satan, for peace among ourselves and among the nations of the world, and of firm rejection of all that is evil.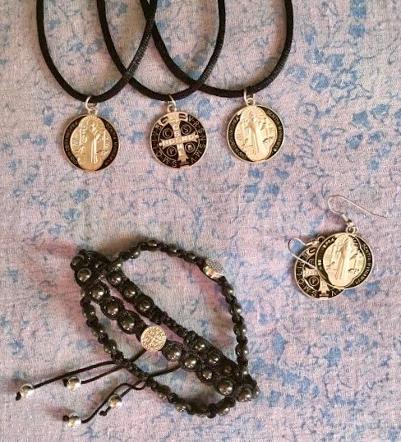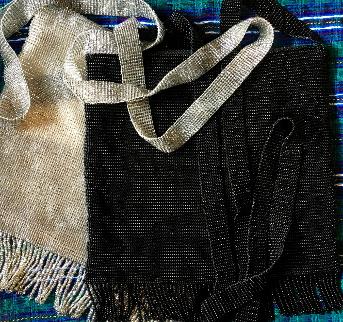 Beaded Purses
Black and Silver/White available - $40 each
These purses are well made and very hard to find. They are lined, have a 44 inch strap, and are 7 by 6.5 inches wide, and are very cool and chic!
Beaded Key Chains
Hummingbird, Parrot, Butterfly, Sun - $10 each
Owl, Cat - $8
These are sturdy, fun and colorful!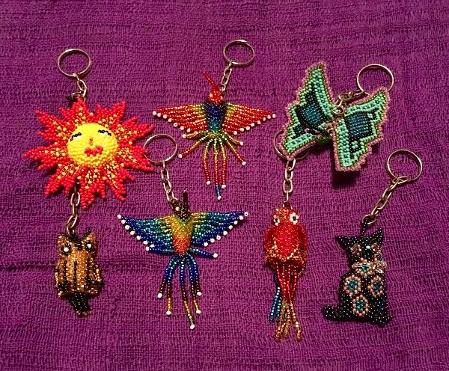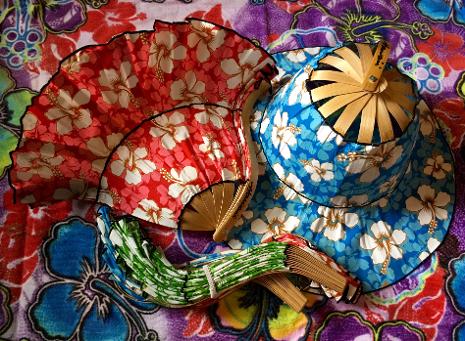 Hawaiian Fan Hats
$15 each, 2 for $25, 3 for $35 (colors available are red, blue, and green)
Colorful fans that fold out into vented hats with an elastic band to keep it in place when not in use! Perfect for blocking the sun while beachcombing, creek skipping, trailblazing, rock hunting and gardening, and for keeping cool anywhere!
SHIPPING CHARGES
Calculated by weight at 4 ounces, 8 ounces, 12 ounces and 1 pound.
4 oz - $4.00, 8 oz - $4.25, 12 oz - $5.75, 1 lb - $8.00
© Copyright HARMONIC LIGHT HEALING ARTS